Matlay Vinyl Dance Floor - Marley Floor by Alvas
Non-skid. Matte Finish. Studio or Home. For All Dance Styles.
Features
Marley Dance Floor (Matlay) is lightweight and has a non-skid matte finish. This is a universal vinyl dance floor suitable for all forms of dance (use for tap, ballet, ballroom, modern dance, jazz, etc.).
Available in Gray/Black (gray on one side, black on the other side) or White/Black (white on one side, black on the other side). Reversible.
Made of PVC Dance Vinyl (most popular type sold internationally)
Inexpensive and Easy to Install!
We can pre-cut to custom lengths to match your room dimensions!
Description
Marley Flooring for Professional Dance Studios or Home Use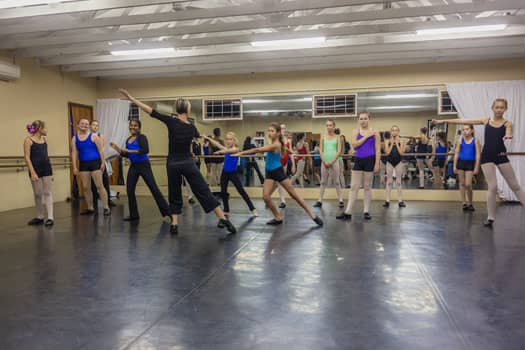 Prices include ground shipping within the contiguous USA.
Custom floor sizes are also available - Request a Quote Below
---
| | |
| --- | --- |
| | |
| Gray Black Reversible | White Black Reversible |
---

Made in the USA
Professional Matlay Dance Flooring (also commonly called a marley dance floor) is double-sided, lightweight and has a non-skid matte finish. The top surface texture of this dance floor is ideal... it's not too fast and not too slow - dancers love it!
If you need a black, gray or white dance floor, our reversible marley floor is your answer. The professional high quality and low cost of this dance surface makes it extremely popular with professional dancers opening up their own dance studio or someone looking for a professional home dance floor. The white side of this reversible, matte finish flooring is also ideal as a fashion show runway floor, for photo shoots, or other glamour uses where a white surface is required. Easy tape-down installation without gluing allows this floor to be used both as a long-term or temporary/portable flooring solution. Works great as a Marley traveling floor that you can lay out, tape down, roll back up, and take with you to your next performance.
What to buy and how to install (the short version): All rolls are 6 feet wide and come in stock lengths or we can pre-cut custom lengths for you. Just tell us your room size (fill out simple quote request form below), and we'll tell you the correct and cheapest combination of rolls for you to cover your desired dimensions. Installation is easy. Just lay out the rolls one after the other, butting each one up to the previous one. This flooring is generally not glued down. You then apply vinyl dance tape onto the TOP surface over each seam, and you apply gaffer tape around the perimeter of your floor (half on your new dance floor and half onto the surrounding subfloor), which keeps your entire floor in place and prevents it from moving around. See more detailed instructions in the links below.
This universal vinyl dance floor is a suitable and effective dance surface for various styles of dance:
Tap floor
Hip-Hop
Ballet floor
Floor for Modern Dance
Ballroom dancing
Jazz dance
Irish dance flooring
---
Specifications:
Reversible Gray/Black (gray on one side, black on the other side) or White/Black (white on one side, black on the other side).
Size: 6' wide, up to 60' long (in full foot increments).
Weight: Approx. 0.33 lb/sf. (120 lb. for each 6'x60' roll).
Thickness: 1 mm (0.04 in.).
Made of PVC Dance Vinyl (most popular type sold internationally).
Phthalate Free.
Certified "Class I" Fire Rated. Tested in accordance with ASTM E648 (NFPA 253, FED. STD. NO. 372, NBSIR 75-950).
Installation is a simple process for any professional installer or handy DIYer.
Made in the USA
---
Additional Information
---
Common Uses and Applications:
WHITE floor - Unique and elegant.
Permanent dance floor for professional dance studios, home dance rooms, performing arts theatres, public recreation centers, high school dance teams, and private sports clubs.
Portable stage flooring for traveling dance or other performance troupes
Walkway for performers entering and exiting the stage (e.g. from quick change to stage position).
Simple and elegant floor protection against chairs, tables, high heels, dirt, and more (e.g. events in gymnasiums, museums, arenas, sport courts, etc.)
Aisle protection or decor change.
Create a beautiful wedding experience by walking down the aisle on a white floor or dancing the first wedding dance on a white dance floor (buy the black/white rolls and use the white side)
Stores that sell dance wear including dance shoes and that want to set up a small shoe test or demonstration area
Temporary cover for a table work area.
Pop-up stands or kiosks.
Tradeshow exhibits - under a featured piece of equipment or product display.
Set design and production
Frequently specified by architects and/or ordered by building contractors for home dance studio installations.
Accessories used with this product