Yoga Mat Special (12-Pack)
Description
Yoga Mat Seconds (Irregular)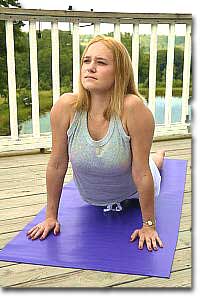 Now you can save money with an irregular and/or slightly blemished version of our popular yoga mats. Our yoga mat seconds are often used as rental mats or loaner mats at gyms, clubs and yoga studios and by yoga instructors or those who simply want rock bottom pricing.
These yoga mats have durability, stability and a high-tack, sticky surface with a soft feel making it the ideal mat for yoga. Minimum quantity required, no choice of color, no returns.
Internal, center threading gives this mat exceptional strength and durability against tearing.
Closed-cell PVC vinyl gives it a soft cushion feel. (100% latex free)
Hand washable.
Size: 24" x 68"
Thickness: generally ranges anywhere from 3mm to 4.5mm
Colors: No choice of color!
Return Policy: No returns!
Minimum quantity: Must purchase in packs shown below.
Note: These mats come from production runs that have irregular thickness, quality, color, logo, texture and/or any other feature of the mat. Therefore, any specification may vary from mat to mat. Occasionally, they are simply overruns or overstock with no defects. Mat types may vary within an order or between orders. All mats pass quality control for irregular mats and are perfectly usable.