Wall Padding Home Kit
Features
Simple, easy installation. Each kit comes with high-tack, self-adhesive tape for easy and secure attachment to walls.
Panels can be attached to Cinder Block, Concrete, Plywood, OSB, or Drywall.
Each panel measures 16" wide x approx. 59.5" tall. 10-Panel Kit covers 13' 4" horizontal feet of wall. 5-Panel Kit covers 6' 8" horizontal feet of wall.
Made in the USA
Description
Wall Padding Home Kit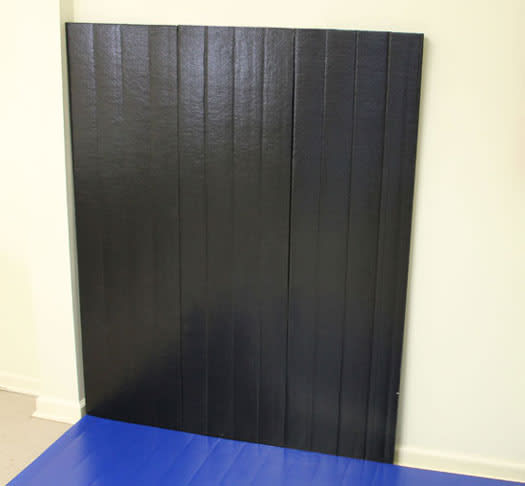 click to enlarge
Introducing our NEW Home Wall Padding Kit! Now it's easy to create an area for training and practice in your house, basement or garage.

Each panel measures 16" wide x approx. 59.5" tall.
10-Panel Kit covers 13' 4" horizontal feet of wall.
5-Panel Kit covers 6' 8" horizontal feet of wall.
Panel Thickness: 1-5/8"
Features:
Common Uses and Applications:
Wall padding for home gyms and activity rooms that have a confined area.
Home wall padding that allows for DIY installation to accommodate doors and windows and make cutouts for outlets, thermostats, valves, etc.
Home timeout and tantrum rooms for autistic children or other dependents with uncontrollable anger issues.
Prevent accidental or purposeful self harm by individuals with behavioral problems and challenges.

Made in the USA