Smarter Spotter Tumbling Trainer
Features
Made in the USA!
Perfect kids handspring and walkover trainer for gymnastics studios or for safe at-home practice.
Teaches proper technique for back handsprings, back walkovers, front handsprings and front walkovers.
Firm polyurethane foam core.
Design allows for controlled rotation.
Description
Smarter Spotter Handspring Trainer Skill Shape for Gymnastics and Cheer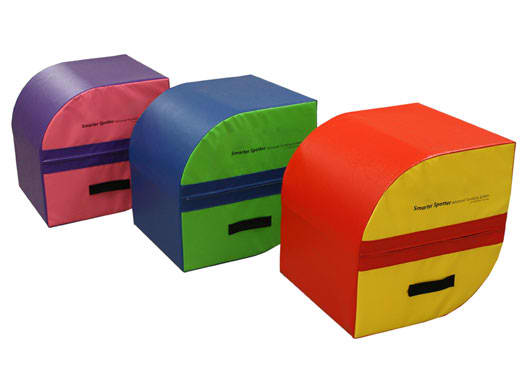 ---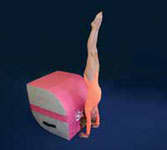 The Smarter Spotter is particularly popular as a kids tumbling trainer. It's the perfect gymnastics or cheer handspring trainer for studios or for safe teaching at home. Ideal for practicing controlled training of front and back handsprings as well as front and back walkovers. This is a multi-functional piece of gymnastics equipment.

Specifications.
Ideal for students ranging from 38" to 48" tall.
Teaches proper technique for handsprings and walkovers - back and back.
Firm polyurethane foam core.
Size: 26"h x 26"d x 24"w.
Design allows for controlled rotation.
Price includes ground shipping within the contiguous USA.
Note: Blue, Purple: Ships out in 1-2 days
Note: Red: Ships out in 2 weeks

Made in the
USA
---
Customers also Purchased …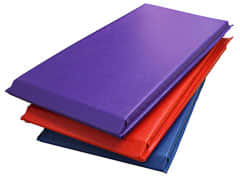 Smarter Spotter Expansion Wrap
Accessories Frequently Bought With This Product