X-Mat (Large)
Description
Large Sting Mat (X-Mat) for Gymnastics Dismounts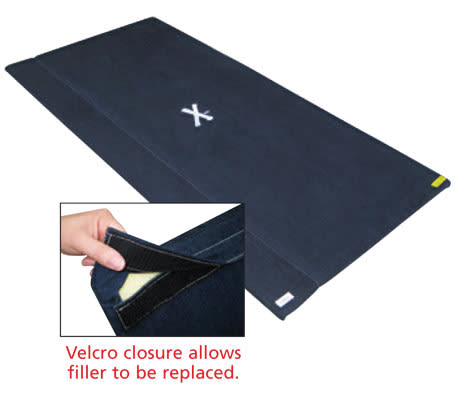 A custom shipping quote is required for the following items due to their large size and weight.

Size


Price

7' x 10'

$509

Note: Prices shown DO NOT include shipping costs. A shipping quote is required.

For custom mat sizes or for a shipping quote on standard sizes, simply request a quote.
X-marks the spot on this gymnastics sting mat that features a soft and strong spandex type top surface. Intended to help make dismounts more comfortable by providing additional cushioning with its 1.5" thick, 3lb, 90 ILD, high rebound, foam filler. Approved for use in competition by both USAG and FIG.
New covers feature hook & loop (like Velcro) fastener closure for easy washing and foam replacement.
Approved for use in competition by both USAG and FIG.
This product is made-to-order. Please call for current delivery timeframe.
Size: 7' x 10' x 1.5" (45 lbs.)



California Residents: California Proposition 65 Warning Information